Going back to 1869, Graybar has been an electrical and electronic distributor and supplier.
Elisha Gray and Enos Barton formed a company to sell telegraph keys, burglar and fire alarms and hotel communicator systems; this merged with Western Union in 1872. .
Years later, by then named Western Electric, the company spun off its supply department and it was renamed Graybar in honor of its founders.
This is a collection
of their catalogs.
Graybar's Story
Click to View
Graybar Master Catalogs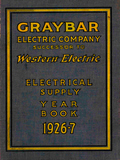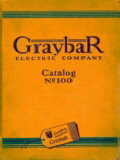 Western Electric 1926
Graybar Western Electric 1926
Graybar No 100
1933
Graybar No 101
1936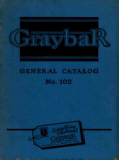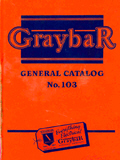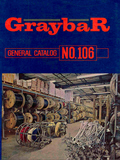 Graybar #102
1941
Graybar #103
1948
Graybar No 105
1958
Graybar #106
1967
Graybar Miscellaneous Catalogs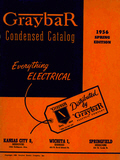 Graybar Condensed
1954 Spring
Graybar
Electricians Tools
1953
Graybar Condensed
1956 Spring
Graybar