Billboard is an American entertainment and music magazine. It was first published in November of 1894 as an entertainment publication and is distinguished as being among the oldest trade magazines in the world. The magazine originally focused on bill posting and outdoor amusements before concentrating on music and related fields beginning in the 30's
Most of the 1980's, 90's and 00's issues are available thanks to a donation by chart historian Monty Greenly. Many 60's issues come from

Kees Brinkerink
. Other contributors include Rodolfo Ovalle, Rob Hawkins, and Arie den Dulk.
Help...
Us Fix Incomplete Issues
Please help us add missing pages. We'll pay your shipping and return. Or you can scan and submit the missing pages (jpg or tiff, please).
Other Billboard Publications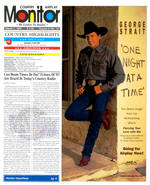 Country Airplay Monitor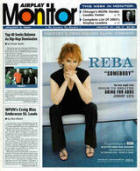 Airplay Monitor
Many Issues Still Needed!


Please lend for scanning any of the missing issues. We'll pay your shipping and return.
Our goal is to have on this page all issues and special editions and directories from Billboard from 1894 to 2017: Over 130 total years.
These are the issues the magazine has released into the public domain including Google Books.
This page has several unique features.

1. Search by year and decade. Look for any words of terms.
2. Easy readability via PDF technology and scans with greater quality .

Billboard Encyclopedia
1946-1947
Like music charts?
We recommend:
Joel Whitburn's
Record Research
Over 70 different chart-related books covering nearly all genres of music.

Order direct
or see the Joel Whitburn
collection at
Amazon.
This is not a paid endorsement... we simply love the "Whitburn books" and think you should consider having at least one!
Billboard Charts
How Billboard Tracks the Hits:


A description of how
charts are put together
Click to View
Other Music
Industry Publications on this Site
Cash Box

Record World
Radio and
Records
Gavin Report

Network 40

Hard Report
Hitmakers
BRE
FMQB
Hits Magazine
Album Network
Sound Format

Music & Media
RPM Canada
Music Business

Melody Maker
Music Week
New Musical
Express
Record Mirror
Disc
Record
Business
Record Mail
DeeJay
Pop Weekly
Billboard